Our Managing Board is comprised of representatives from All Access members from Arizona State University and the University of Arkansas and the lead director from The Consortium's Board.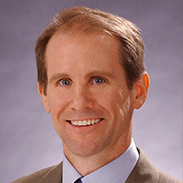 Tim Carey is the Senior Director for Sustainability and Recycling at PepsiCo Beverages in North America. He is responsible for developing and implementing the sustainability vision and strategy for the beverages businesses and reducing their environmental and social impacts. Tim co-founded and launched PepsiCo?s US consumer recycling program and sustainable fertilizer initiatives. He is a member of the Board of Directors for Keep America Beautiful. Tim work previously at Hewlett-Packard and in Berkshire Hathaway at Johns Manville before PepsiCo.
Contact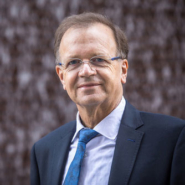 Peter Schlosser is the University Global Futures Professor in the Schools of Sustainability, Earth and Space Exploration, and Sustainable Engineering and the Built Environment at Arizona State University. He also serves as Vice President and Vice Provost of Global Futures and Director of the Julie Ann Wrigley Global Institute for Sustainability. Schlosser's research focuses on the hydrosphere, primarily the circulation of water in the oceans and groundwater including studies of problems caused by human impact. He is co-chair of the Earth League, Chair of the Steering Group of the International Study of Arctic Change, and member of the Board of the Sustaining Arctic Observing Network. He is a member of the German National Academy of Science, and Fellow of the American Geophysical Union, the American Association for the Advancement of Science, and the Explorers Club. He has served on numerous national and international science steering and advisory committees.
Contact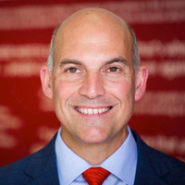 Matthew A. Waller is the Dean of the Sam M. Walton College of Business, Sam M. Walton Leadership Chair, and Professor of Supply Chain Management. He is an inventor on the following patent: Waller, M.A. and Dulaney, E.F. System, Method and Article of Manufacture to Optimize Inventory and Merchandising Shelf Space Utilization, Patent No. US 6,341,269 B1. Date of Patent: January 22, 2002. His opinion pieces have appeared in Wall Street Journal Asia and Financial Times. Dr. Waller is an SEC Academic Leadership Fellow. He is coauthor of "The Definitive Guide to Inventory Management: Principles and Strategies for the Efficient Flow of Inventory across the Supply Chain" published by Pearson Education; "Integrating Blockchain into Supply Chain Management: A Toolkit for Practical Implementation," published by Kogan Page; and "Purple on the Inside: How J.B. Hunt Transport Set Itself Apart in a Field Full of Brown Cows," published by Epic Books. He received a B.S.B.A. summa cum laude from the University of Missouri, and a M.S. and Ph.D. from The Pennsylvania State University. He is the former Co-Editor-In-Chief of Journal of Business Logistics.
Contact
Administrating Universities
The Sustainability Consortium is jointly administered by Arizona State University and University of Arkansas
with additional operations at Wageningen UR in the Netherlands.