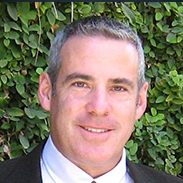 Rob is a Director of Business Development for Henkel and has provided sustainability leadership and support to Henkel's North America sales organization as well as to Henkel international sales teams. Rob has been the liaison between Henkel's sustainability leadership team, R&D team, sales teams and customers since 2008. His primary objective in this capacity is to align Henkel corporate sustainability strategies with key customers and stakeholders to include:
Building strategic internal and external partnerships for joint sustainability initiatives
Training and educating Henkel Sustainability Ambassadors
Perpetuating adherence, cooperation and alignment with product and packaging indexes
Driving cross functional participation in sustainability driven initiatives
Engagement and participation in internal and external sustainability leadership forums
Rob worked closely with other Henkel leaders in R&D and Sales in support of co-development for the foundation of TSC in 2008. In 2010, Rob received a Quest for Excellence in Sustainability award by Henkel North America.
In conjunction with his responsibility for sustainable business development, Rob leads an International Sales team across 14 countries responsible for sales of Adhesives, Laundry and Beauty Care for Henkel. Rob has been with Henkel for 16 years. Prior to his experience at Henkel, Rob worked for Coca-Cola Enterprises and he is a graduate of Arizona State University.
Contact
Leadership
Staff