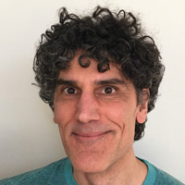 Chris is a GIS Analyst supporting the Commodity Mapping Program, which uses models and client supply chain data in the production of comprehensible data visualizations highlighting sustainability risks such as deforestation, water, and child labor. His work includes data analytics, along with spatial analysis and cartographic, process, and technical solution design.
Prior to joining TSC, Chris was a helpdesk manager for TerraVia--a biotechnology company that supplied a variety of sustainable algae-based food and nutrition products.
Chris has a Professional Science Master's Degree in Environmental Studies and a certificate in Applied Spatial Analytics from Antioch University in Keene, NH. He also holds a Bachelor of Science in Electronic Engineering Technology.
Contact
Leadership
Staff