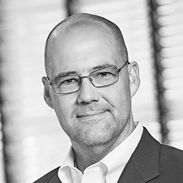 Greg leads the Edison Energy Account Management Team.  This team is responsible for the client engagement across all service lines and connecting with individuals and stakeholders to identify needs and opportunities.  This includes guiding and introducing the Edison Energy subject matter expert, where appropriate, evaluating and monitoring the client's energy needs, and working with the Business Development team to build new services and solutions to serve those needs.
The team coordinates cross-functional internal teams to improve the entire client experience and collaborates with the Edison Energy businesses to keep the client satisfied with our solutions and services.
Prior to Altenex, Greg led renewable energy procurement for Walmart, where he developed and executed one of the world's most comprehensive renewable energy strategies. He has extensive transaction experience ranging from on-site wind, solar, fuel cell, and waste-to-energy deployments through to utility-scale wind purchases.
Prior to Walmart, Greg gained significant experience trading Renewable Energy Credits and other environmental commodities for BP Energy in Houston, TX.
Contact