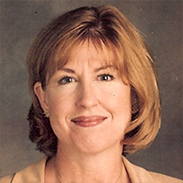 Dee joined Norcom, Inc., (a manufacturer and marketer of paper-based school and office supplies sold to mass market retailers) in 1993.
In her role as Director of Environmental Affairs for the company's U.S. and Mexico facilities, Dee is responsible for: strategic planning; oversight of corporate sustainability team; goal setting; metric establishment and tracking; stakeholder engagement; environmental reporting including retail account assessments, CFSI conflict minerals and carbon footprint reporting; forestry certifications; supply chain transparency; and corporate and supplier compliance.
Dee is also responsible for California Proposition 65, Consumer Product Safety Improvement Act, Fair Packaging and Labeling Act and other government program compliance.
She is actively involved in The Sustainability Consortium, a group of leading corporations dedicated to developing credible measurement tools for assessing sustainability integration into businesses.
Dee graduated with a B.S. in Business Administration and Marketing from The University of Alabama in Tuscaloosa 1986. In 2014 she graduated "With Distinction" from the Global Sustainability program at the University of California at Los Angeles (UCLA).
Contact