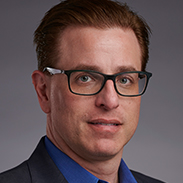 Adam Muellerweiss is Executive Director of Sustainability for Johnson Controls Power Solutions – the world's largest manufacturer and recycler of automotive batteries. Muellerweiss is responsible for driving life-cycle material and energy management efforts including the company's circular supply chain for conventional vehicle batteries. This model has been globally recognized as a successful large-scale example of a circular economy. His charge includes working with automakers, aftermarket retailers, suppliers, NGOs and policymakers to optimize sustainable product design, expand product use benefits, increase use of reverse logistics and grow end-of-life reuse and recycling.
Muellerweiss was the driving force behind the formation the Responsible Battery Coalition, a coalition of companies, academics and NGOs committed to the responsible management of the batteries of today and tomorrow. He chairs the Landscape Assessment of End-of-Life Management of Lithium Ion Batteries for the Suppliers Partnership for the Environment and is a subject matter expert supporting the development of the World Economic Forum's Global Battery Alliance.
Prior to joining Johnson Controls, Muellerweiss was Commercial Director for Climate Change at Dow Chemical where he also led the formation of the Independent Advisory Panel on Chemical Security as well as managed the company's Sustainability External Advisory Council. He led development of start-up companies focused on resource efficiency at Accenture, and served as a staff assistant for the US Senate and the Michigan House of Representatives. He holds a bachelor's degree in music and political science from Kalamazoo College and a master's in sustainability and environmental management from Harvard University.
Contact