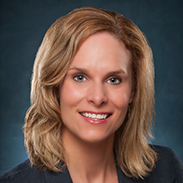 Laura Phillips is Senior Vice President, Global Sustainability for Wal-Mart Stores, Inc. Laura began her Walmart career 20 years ago as a store intern and has served across a variety of departments and in roles of increasing responsibility. In 2010, she was promoted to senior vice president and general merchandise manager, and most recently, Laura has been leading the company?s work in omni channel. Laura has been a strong advocate for sustainability, education and women?s empowerment during her tenure, and her accomplishments with Walmart include:
Member of the original group of key leaders that our former CEO Lee Scott assembled in 2004 to help develop Walmart?s sustainability strategy, initial goals and principles.
Helped launch Walmart?s "Sustainability Value Networks (SVN)," engaging stakeholders in industry, academia and NGOs to partner with Walmart to develop solutions to sustainable value chain creation.
Partnered with suppliers to reduce packaging content, increase recyclable content and exceed industry standards by implementing and executing the children?s product guidelines to test all toys for hazardous chemicals, well ahead of the government legislation.
Chair of the Walmart President?s Global Council for Women?s Leaders (2012-2013)
Board of advisors member, Bentonville Film Festival
Board of advisors for the University of Arkansas Walton MBA Alumni
She earned her Bachelor of Science degree in Finance from the University of Florida in Gainesville, an MBA from the University of Arkansas at Fayetteville and is a graduate of the Global 2020 program at the Tuck Business School at Dartmouth.
Contact